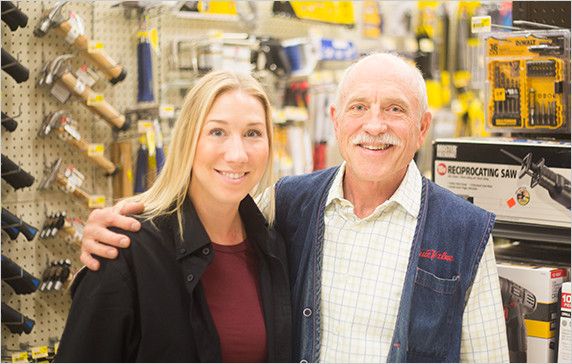 Locally Owned, Locally Operated
Ulmer's Drug & Hardware has been a proud and supportive member of the community since it opened. We continue to take pride in being an important part of the wonderfully unique and immensely beautiful Homer community. Scott continually reminds the crew that "the only thing we sell is service". Our local employees work tirelessly to help friends, family, neighbors, and tourists find what they need, when they need it.
About Us
Alaska was still a Territory in 1954 when Eldon Ulmer opened the first Ulmer's Drug, at the time a small Rexall Drug store in downtown Anchorage. Over the next 20 years, Ulmer's grew into several locations, including a store in Alaska's first mall, the Northern Lights Shopping Center. In the mid 70's, Scott Ulmer, Eldon's son, diversified the company by adding hardware, housewares, and sporting goods to the stores.
In 1977, Ulmer's expanded to Homer, Alaska and opened in a section of the Lakeside Mall. The business soon evolved into a True Value Hardware and Health-Mart Pharmacy. As the years rolled along, the Homer business expanded and now fully occupies the Lakeside Mall. With the additional space, Ulmer's has added a complete paint center and one of the most popular fabric departments on the Kenai Peninsula.
June 2016 represents a new chapter in the Ulmer's Drug & Hardware story. Monica Ulmer is now a third generation owner of Ulmer's Drug & Hardware and looks to continue the success of the past 60 years.